About Us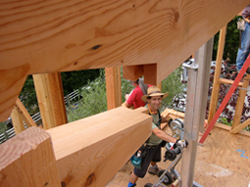 Ultimate Home Performance is a licensed general contractor. Bachi Brunato, our building scientist and lead contractor has been certified by the Building Performance Institute (BPI) as a Building Analyst Professional and Envelope Professional. We operate as a full service Building Performance contractor utilizing a Whole House approach to increase comfort, reduce energy costs, and lessen your carbon footprint.
As a building performance contractor we look at how all the systems in the home interact. We are not invested in any single trade or approach. Our goal is to deliver effective, performance based solutions that will improve the comfort, health and energy efficiency of your home.
Using state of the art equipment and a whole house approach we diagnose and repair everything from drafty rooms to poorly performing heating systems. After any upgrade we re-test the house and all of our work to make sure that it is performing as we intended. This way you can be assured that the solutions we recommend and install will truly address your needs.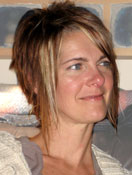 Ultimate Home Performance is an adventure of husband and wife, Bachi and Amanda Brunato. Amanda has a background in sales and construction project management and handles most of the business' administrative requirements.
Bachi has been in the trades 35 years, learning construction from an early age from his father who was a structural engineer and general contractor. He has honed his skills over the years in carpentry, plumbing, electrical, and most of the other trades. Bachi studied architectural engineering and construction management at Cal Poly, San Luis Obispo. He has spent time working as a creative landscape construction builder, enjoying the opportunity of integrating his clients' lives into the nature around them.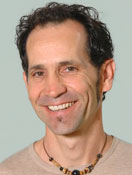 After a long stint of third world travel Bachi found himself in the San Francisco East Bay pursuing studies in deep psychology. He obtained a Master's degree and settled in Oakland where he lives with his wife and two daughters. He combines his interests in people, deep ecology and construction with a passion for comfortable, energy efficient homes.
Bachi has been a committed follower of the Whole House approach to energy upgrades ever since first being exposed to the concept. He is certified as a BPI Building Analyst and as a Shell Specialist. Bachi follows the Passive House movement and continues to log many hours of continuing education in the field of energy efficiency. His vision is a planetary one that recognizes the urgent need to bring our homes into alignment with the earth's natural rhythms.
Ultimate Home Performance partners with other high quality subcontractors and home performance professionals to deliver efficient, effective upgrade solutions to its clients. If you know us and love us, please refer us to your friends and colleagues. A referral is the highest compliment you can give. We look forward to serving your community's home performance needs.